Inhabitants: 5.712.596 
Number of cinemas:  64 
The Mediterranean city of Barcelona, capital of Catalonia, was founded more than two thousand years ago.
Benvinguts a Barcelona!
Located not far from France in the North-East of the Iberian Peninsula, its geographical position has favoured the passing and settlement of various different cultures. This has led to a diversity that can be observed by simply walking through the city, with its gothic quarter, its modernist Eixample, and its Gaudi architecture.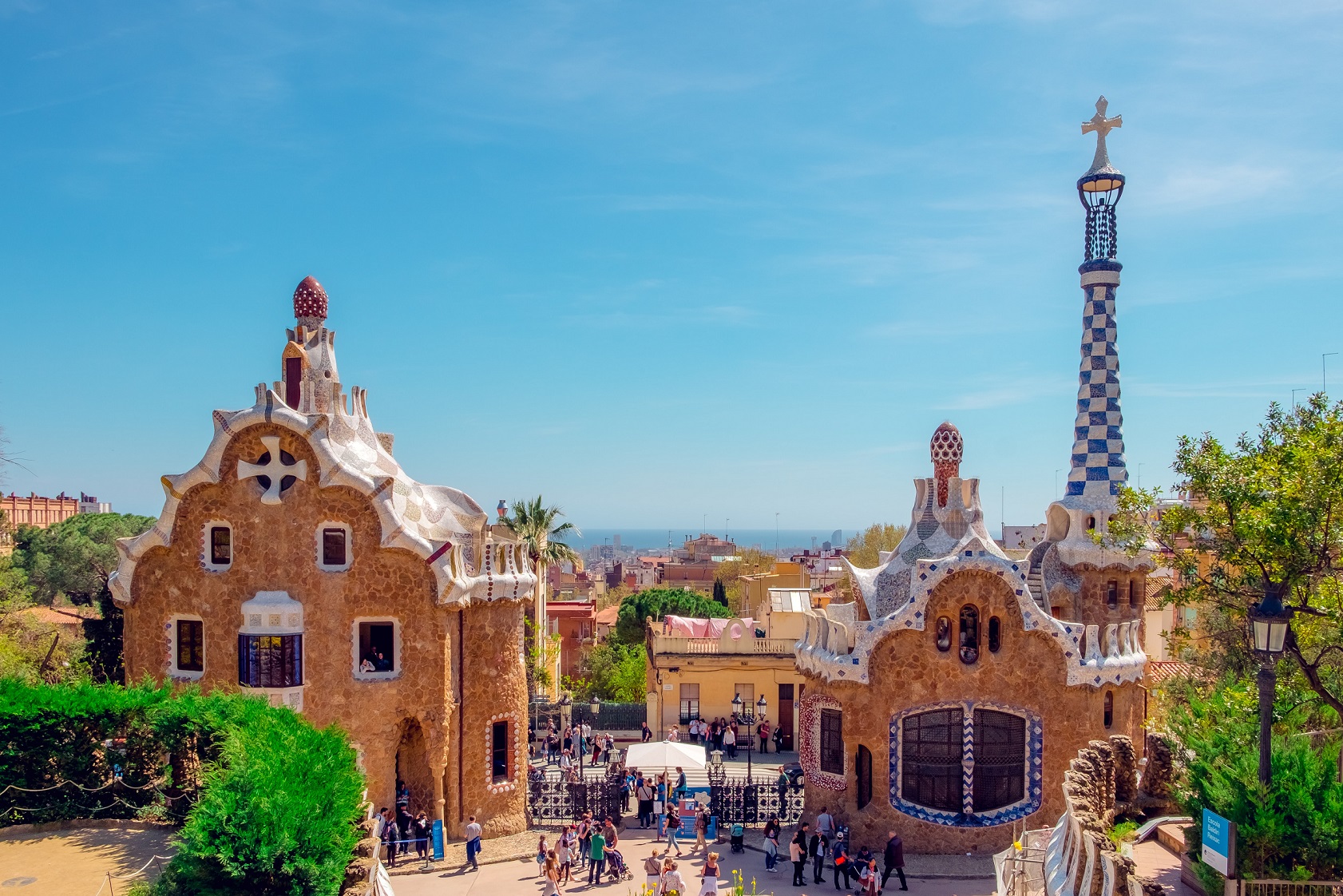 PARK GÜELL, Barcelona
Foto: Daniel Corneschi, Unsplash
Catalonia

Situated in the north-east of the Iberian peninsula, Catalonia covers an area of 32,000 km2 and has six million inhabitants. History, language and a distinct cultural, political and legal tradition have shaped the personality of the country and the people. Nowadays Catalonia is an autonomous community within Spain with a government of its own, known as the Generalitat. Catalonia's own language is Catalan, a Romance language which has co-official status alongside Castilian (Spanish). The Filmoteca de Catalunya is a public institution, attached to the Government of Catalonia's Department of Culture, which was founded in 1981.

A full member of the FIAF (International Federation of Film Archives), it currently houses a documentary collection of over 60,000 books, 30,000 posters, 15,000 DVDs, nearly 400,000 photographs, and various personal bequests from Catalan filmmakers.

Currently, these materials are available for reference in the Film Library through an accessible online catalogue and digital repository. 
Filmoteca de Catalunya
The Filmoteca de Catalunya's new building, which opened in the El Raval district in February 2012, completes the map of existing public cultural facilities in the heart of Barcelona, at the same time as centralising and optimising the Filmoteca's services within a versatile space which includes: two auditoria, the Chomón and the Laya (with seating for 360 and 180 people), permanent and temporary exhibition space, a specialist library, offices, a cafeteria and a book-shop. This expansion is completed by the new Conservation and Restoration Centre in Terrassa Audiovisual Park, aimed at ensuring the preservation of Catalonia's audiovisual.
The Filmoteca de Catalunya oversees the preservation and dissemination of our audiovisual and film heritage and culture, with special emphasis on Catalonia. Its activities include the programming of film projections and exhibitions, the preservation and restoration of films, photographs, music, books, magazines, posters and cinematographic documents, and museum pieces relating to the history of cinema. https://www.filmoteca.cat/web/en/node/134  
Catalan Film Academy
Founded in 2008, the aim of the Catalan Film Academy is to be the voice of the Catalan film industry. Our goal is to promote Catalan film professionals -creators, technicians and producers- and their movies. With over 550 members from all film trades, the activities of the Catalan Film Academy include the Academy Awards Ceremony, known as Gaudí Awards, that takes place once a year by the beginning of the year.