Inhabitants: 1,318,085
Cinemas: 30
Vítejte v Ceské republice!
The Czech Republic came on board the YAA with its capital city Prague in 2017. In 2022 partners from Prague will host national ONLINE screenings and a NEW city Dobrany will join with THEATRICAL screenings.
For a first impression of the Czech capital (Praha, in Czech), get up early and take a walk across the Charles Bridge with its great views and statues. Prague is like an architecture picture book: Romanesque chapels and cellars, Gothic cathedrals, Baroque palaces and gardens, worldly Art Nouveau buildings, and unique Cubist architecture make it a place with no parallel in the world.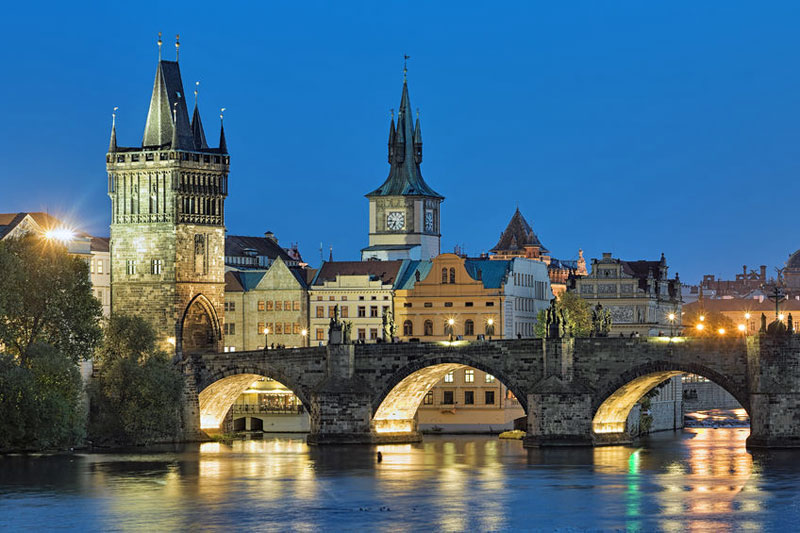 Charles Bridge in Prague
Foto: www.praguego.com
You can simply spend your time drifting around the city and discovering it but make sure to check out the castle and St. Vitus Cathedral, the Jewish Museum with the very impressive Old Jewish Cemetary, and the astronomical clock in the Old Town Square.
You should also take the time to visit a pastry shop like Erhart on Letná and U knofliku (At the Buttons) on Újezd, or try the legendary cakes at Myšák cake shop on Vodickova Street.


KRUTÓN
The association KRUTÓN was established in 2015 as a platform for production and distribution of alternative and art films.

The founders Filip Krsiak and Tereza Bonaventurova have been interested in a film education and production since 2007. They participated in many projects dealing with a film education; for example Summer Film School Uherske Hradiste, Cinema Studies workshop or a film camp. Company´s members work for TVs, advertising agencies or as PR managers.

In the last three years the association has cooperated on a few projects with a film production company NUTPRODUKCE (which produced for example Agnieszka Holland´s Burning Bush in 2013) – KRUTÓN was a distributor for a documentary film Gottland based on a Polish bestseller by Mariusz Szczygiel, short animated film Spider´s Anatomy or a documentary film FC Roma.

KRUTÓN organizes film workshops for high school students (focused for example on music videos), runs a film camp and produces short films. The associatian is based in a place called Krutónpolis which is a film hub, animation studio and a small cinema.