Inhabitants: 183,658
Kids: 37,655
Cinemas: 4

 Welcome to Limassol
Cyprus came on board the Young Audience Award in 2020 with its capital Nicosia and a year later we welcomed the second city Limassol. In 2022 film jury members will celebrate European films in the cinemas of both cities. 
 Limassol is the second largest city in Cyprus, located on the southern coast.
Limassol's historical centre is located around its medieval Limassol Castle and the Old Port. Today the city spreads along the Mediterranean coast and has extended much farther than the castle and port, with its suburbs stretching along the coast to Amathus. Limassol is famous in Cyprus for its festivals, like the Carnival and Wine Festival. During the last years Limassol has experienced a construction boom fuelled by the tourist sector as well as from increasing foreign investments in the city. The Port of Limassol has become one of the most important tourism, trade, and service-providing centres in the area. Limassol is home to the Cyprus University of Technology. A number of museums and archaeological sites are available to visitors. Limassol attracts a wide range of tourists mostly during an extended summer season to be accommodated in a wide range of hotels and apartments.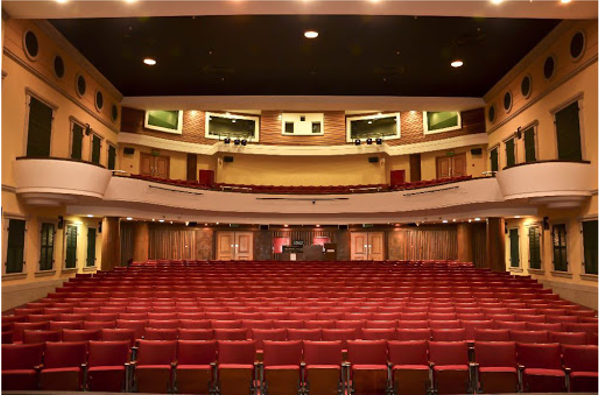 Rialto Theater in Limassol has been the house of Cyprus Film Days for Children and Youth as a section of the main festival. Workshops and screenings take place in both Limassol and Nicosia.
In April 2022, the 8th edition of the kids festival took place and the 20th of the main.


Cyprus Film Days for Children and Youth
Now in its 8th year, Cyprus Film Days for Children and Youth is especially curated for young children aged between 9 and 14, and aims at enhancing the perception, aesthetics and emotional maturity of young viewers through quality world cinema and workshops led by acclaimed film professionals.
Cyprus Film Days IFF is the official competition feature fiction film festival of the island. It is co-organised by the Ministry of Education & Culture and Rialto Theatre.

Cyprus Film Days incorporates a special section with films for children and young audiences. The Cyprus Film Days for Children and Youth, which until last year was co-organised in collaboration with the International Children's Film Festival of Cyprus, includes screenings of internationally awarded films for young audiences.