inhabitants: 1.7 million
kids: 300,000
cinemas: 20

 Isten hozott Budapesten!  Welcome to Budapest!
Budapest is said to be the "Pearl of the Danube": with its beautiful bridges, countless sidewalks and glamorous looks, it may remind you of the 19th century's romantic times. What should not be forgotten about this city though, is that behind the scenes there is a very active, youngster society that makes a vivid, fresh and progressive environment out of every square metre: infinite possibilities for leisure time activities, from cinemas to amusement parks, many cafés, "ruin bars" and numerous places to eat & drink, many teenage clothing shops, concert halls and innumerable possibilities for out-door activities.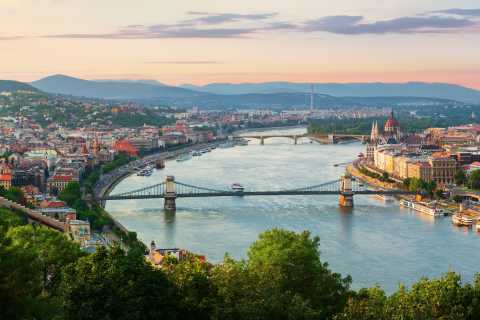 Budapest
Foto: Get Your Guide
National Film Institute Hungary
The National Film Institute is the funding state institution for filmmakers in Hungary. The Institute has many activities, but it mainly provides support for filmmaking. The Institute supports script development, which means that a team of professional scriptwriters helps the filmmaker to elaborate a complex story. The Institute also gives support to the pre-production phase of a movie, that is to say that it helps the filmmakers in preparing the shootings (for example: casting expenses, research expenses, location seeking expenses, etc.). Last but not least, the Institute also supports the actual production of movies.