Population: 212,385
Kids: 49,646
Number of cinemas: 7
Velkomin til Reykjavíkur!
All the way up north, Iceland joined the Young Audience Award family in 2018 and has since then participated with its capital Reykjavik. In this beautiful city the European Film Awards will hold on 10th December!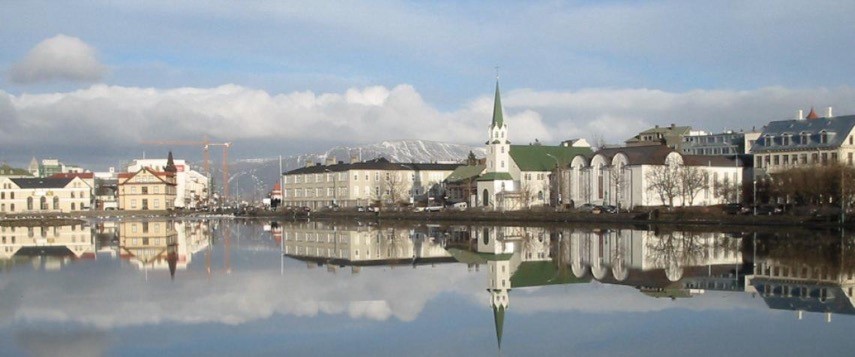 Reykjavik City
Reykjavík is Iceland's capital. In fact, it's the world's northernmost capital city! The surrounding area is home to roughly 212,000 people, which is about two thirds of Iceland's total population! One thing that makes Reykjavík especially exciting is its proximity to nature. You can go whale and bird watching, hiking, horseback riding, and even salmon fishing witin the city limits! Reykjavík even has a sandy beach where you can bathe in the Artic Ocean on sunny days.  
The Icelandic Film Centre
The Icelandic Film Centre plays a key role in the vibrant Icelandic film industry by supporting domestic film production, promoting Icelandic cinema abroad, and developing Icelandic film culture through a variety of film-related events.
Reykjavik International Film Festival
The Reykjavik International Film Festival is Iceland's major annual film event, the main purpose of RIFF is to offer a wide selection of groundbreaking, independent cinema, and to highlight the work of young and emerging filmmakers, by presenting only first and second works in the Grand Prix competition category New Visions. The objective of the festival is to increase general interest in independent cinema, increase the level of cinematic literacy and enrich film culture in Iceland by offering different cross-platform programs.
The program shows around 100 titles with special attention given to progressive, independent and artistically authentic work. Documentaries with a focus on environment and human rights are welcome. Panel talks, lectures and debates. 
Save the date for RIFF >> 29.09-9.10.2022!