Inhabitants in Austria: 9 mln
Kids: 1,5 mln
Number of cinemas: 140
Austria has been part of the Young Audience Award since 2016. This year, for the first time, there will be a German-speaking Online Film Jury for the Young Audience Award in which young people from all over Europe can participate. Whether from Germany, Austria, Switzerland, Luxembourg or other countries – participation is open to all German-speaking youths. The international jury sessions and film viewings take place online instead of in the cinema. As a member of the jury you will meet with other German-speaking youths from all over Europe. On two digital dates, you will receive an introduction to film analysis and film critics and engage in film discussions about the nominated films, express your opinion as well as exchange your own perspectives upon the films and topics. The jury decides upon the winning film that receives the Young Audience Award 2022, with screenings and film discussions happening online instead of in the cinema.
If you want to join the YAA German-speaking Online Film Jury,
please apply here >> youngaudienceaward@filmuniversitaet.de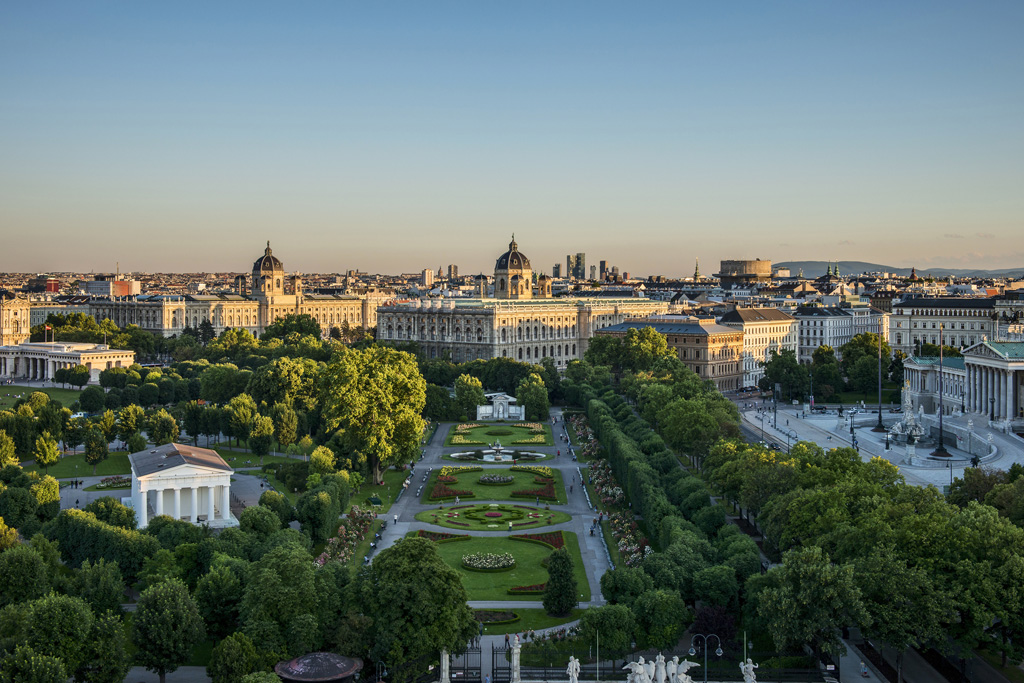 Vienna Volksgarten Museums Parliament
Foto: Wien Tourismus Christian Stemper
Austria is located in the heart of Europe and is famous for its nature – which includes mountains, forests and lakes – and for its culture (including classical music, visual arts and movies). Austrian nature is also very popular for international film productions, especially Indian films. In Austria, there are about 45 film productions for cinema release per year. The Vienna Film Academy provides academic training for future film directors and producers. Thanks to the Film Archive Austria and the Austrian Film Museum, Austrian film jewels are retained for future generations, and if you believe in Wikipedia, we also had the the world's oldest cinema, the Erika Cinema.
Vienna is the capital of Austria and is located on the banks of the Danube river. The city has a very high quality of life and is renowned for a magnificent historic cityscape and a wide range of cultural activities / cultural life. Apart from the clichés that come to mind, Vienna is not only a hot spot for classical music, museums and art but also a big film city noted for many different cinemas, a large number of film festivals, buzzing with open air screenings in the summer and attracting international film productions like MISSION IMPOSSIBLE 5. Famous films that were shot in Vienna include THE THIRD MAN and BEFORE SUNRISE.
About the Austrian Film Academy
The Austrian Film Academy was founded in 2009 and currently has 574 members. The Academy sees itself as a platform for film makers by film makers that makes it possible to communicate and implement the concerns of film makers in a publicly effective way and on a broad common basis. Moreover, the academy aims to raise public awareness of Austrian film and strengthen the cohesion of the film industry itself. Membership is open to any filmmaker who has worked on two full-length feature films or documentaries – which have been launched in Austria with at least three feature film or one documentary release prints and meet the requirements for being granted an Austrian certificate of origin – and has received a corresponding mention in the opening or closing credits of the respective films. The Austrian Film Award is awarded in seventeen categories, the Award Sculpture was designed by Austrian artist VALIE EXPORT.
Visit the Austrian Film Academy website and Instagram.