Inhabitants: 695,539
Kids: 87,790
Cinemas: 5

 Welcome to Latvia!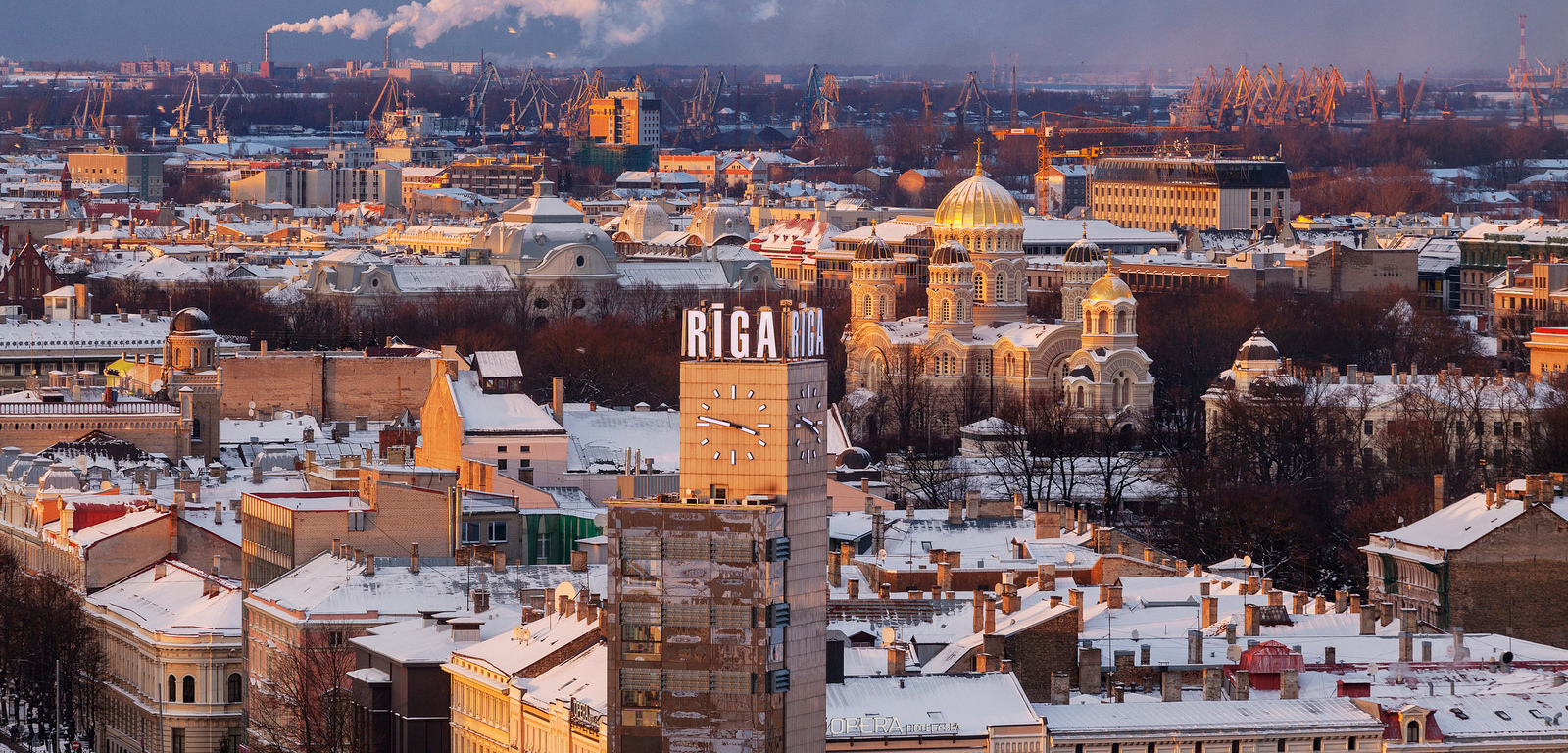 Riga
photo: latvia.travel
Riga is the capital of Latvia and was European Capital of Culture 2014. Founded in in 1201 and situated on the Gulf of Riga, at the mouth of the river Daugava, Riga has always been a multicultural city, as evidenced in the ethnic mosaic of its almost 700,000 inhabitants. This was already the case when Riga joined the Hanseatic League in the 13th century, as well as in the 16th century, when residents of different nationalities inhabited almost every street of the Old Town.

Today, the most colourful examples of Riga's multi-faceted nature lie in its architecture and culture. Riga's buildings are eclectic and surprising in their diversity, where each era has left its mark. One can see traces of Gothic, Romanesque, Baroque, Renaissance, Classicist, Art Nouveau, Art Deco and Modernist styles, some of which are also incorporated in the pearls of the city's wooden buildings. In fact, there are at least 58 different Rigas – 58 neighbourhoods each with its own distinct character.
In Riga, history is ever-present in the stunning historical buildings, in the tributes to historical events, but the atmosphere is dominated by a youthful and creative energy. This fusion of past and present can be felt especially well in Riga's numerous creative quarters, where the historical has been preserved, renovated, yet the events held there are distinctly young, creative, and contemporary.

Riga is exactly as Latvians ourselves – a bit reserved, but very friendly, trying to stay fit and fashionable, following the new vibes of the world to keep up, and an artist and a dreamer in the heart. Yet the city is still young and its cultural and historic environment blends with diverse contemporary events. Legend has it that Riga will never be finished... Riga is a city that lives and develops.
The National Film Centre of Latvia
The National Film Centre of Latvia is the central film funding organisation in Latvia, dedicated to supporting and promoting Latvian films locally and abroad, to promoting Latvian and European film culture, organising film related events and taking care of the Latvian film heritage. Latvian films are very proud of the film tradition, especially that of animation and documentary filmmaking which is well known in the world. Within the scope of its financial possibilities, the National Film Centre of Latvia continuously supports the making of Latvian films for children and young audiences.