Inhabitants: 632,020
Cinemas: 7
Zapraszamy do Wroclawia!
Poland have joined the YAA in 2013 for the second edition and ever since then, WrocLove has been on board. Later on more cities joined us and we welome Gdynia, Gdansk, Poznan, Rzeszow and Warszawa.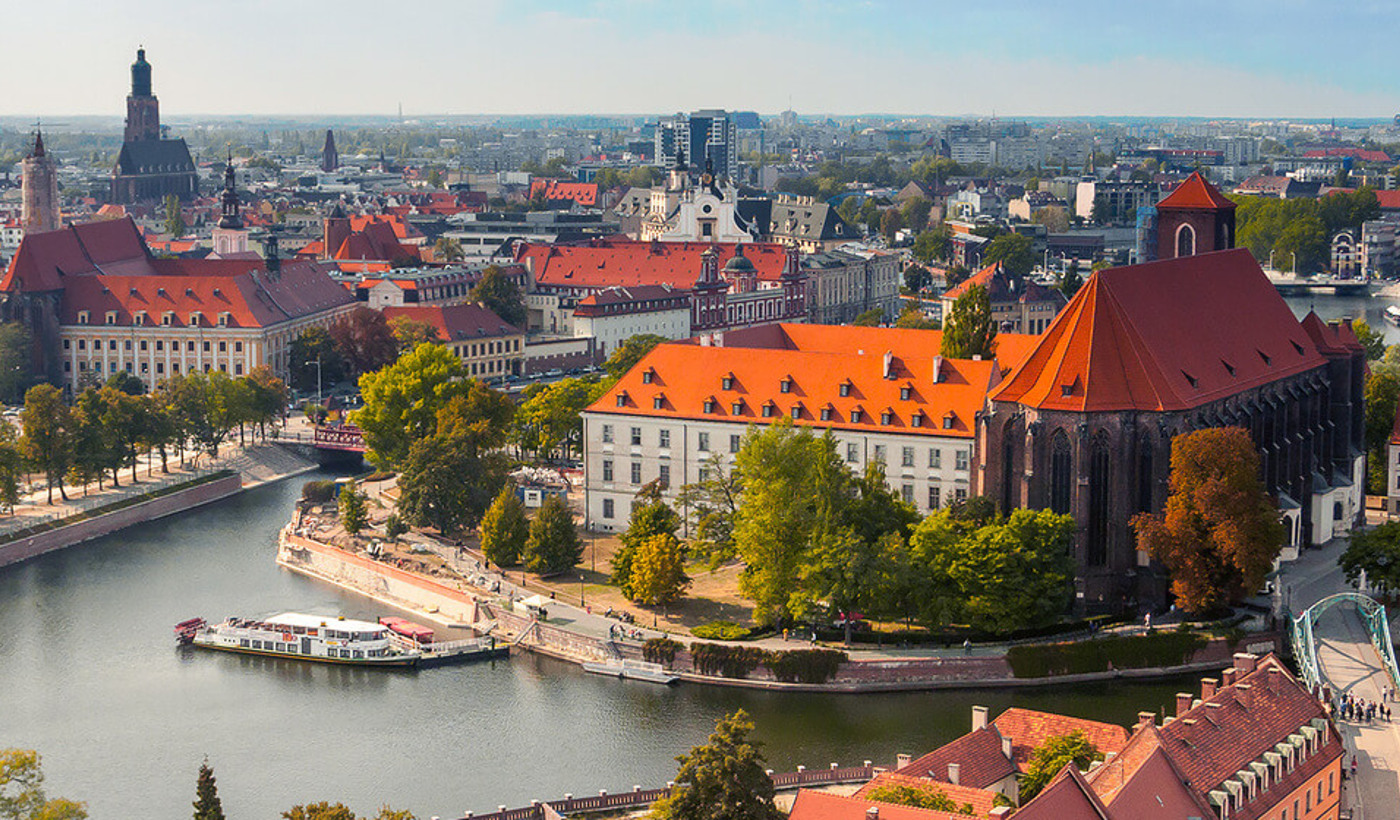 Wroclaw: Odra river
Wroclaw is the capital city of Lower Silesia region, located on the Odra river.
It is the largest city in western Poland, famous for its bridges, parks, palaces, historical monuments, nightlife and even dwarfs which can be met all over the city. A good place to start exploring Wroclaw is the fourteenth-century market square with a magnificent Gothic Town Hall and Basilica of St. Elizabeth with its tower rising to 91.46 meters which makes it a marvelous vantage point. You will also be enchanted by the small streets and courtyards of Wroclaw old town with hundreds of fantastic cafes and restaurants. There are also lots of places where you can find excellent murals and examples on modern art presented on the city walls. In your spare time you can rent a bike and spent your time riding along Odra river and enjoying yourself in many parks. When you are tired of the city life you can always spend some time in Wroclaw Afrykarium, where you can admire wild animals form a very close distance and even touch some of them. So, be prepared to spend quality time in our city since there are lots of great things to see and discover.
Wroclaw: City Dwarf
Kino Nowe Horyzonty
Kino Nowe Horyzonty (New Horizons Cinema) - the art-house film lovers should be familiar with this theatre as the location of three largest Polish festivals: New Horizons International Film Festival, American Film Festival and The Kids Film Festival. The New Horizons also takes care of the young audience – the New Horizons of Film Education, a year-long project is implemented in over 40 Polish cities making it the greatest initiative in Poland dedicated to film education.
The New Horizons Association, headed by Roman Gutek, runs the theatre and controls all of its programming. Its nine theaters now feature art and auteur cinema as well as quality independent middle-of-the-road cinema. The cinema offers various film education projects, broadcasts from the legendary The Metropolitan Opera, cinematic reviews and festivals, encounters with film for children and senior citizens, exhibitions and concerts. Additional attractions include the cinema's bistro with delicious food at reasonable prices, a poster gallery, and a bookstore with film literature and DVD films on sale.
The New Horizons Cinema program was a part of the Wroclaw European Capital of Culture - 2016.