Inhabitants: 730.000 
Kids: 150.000 
Number of cinemas: 6 
Bine at

i venit la Cluj!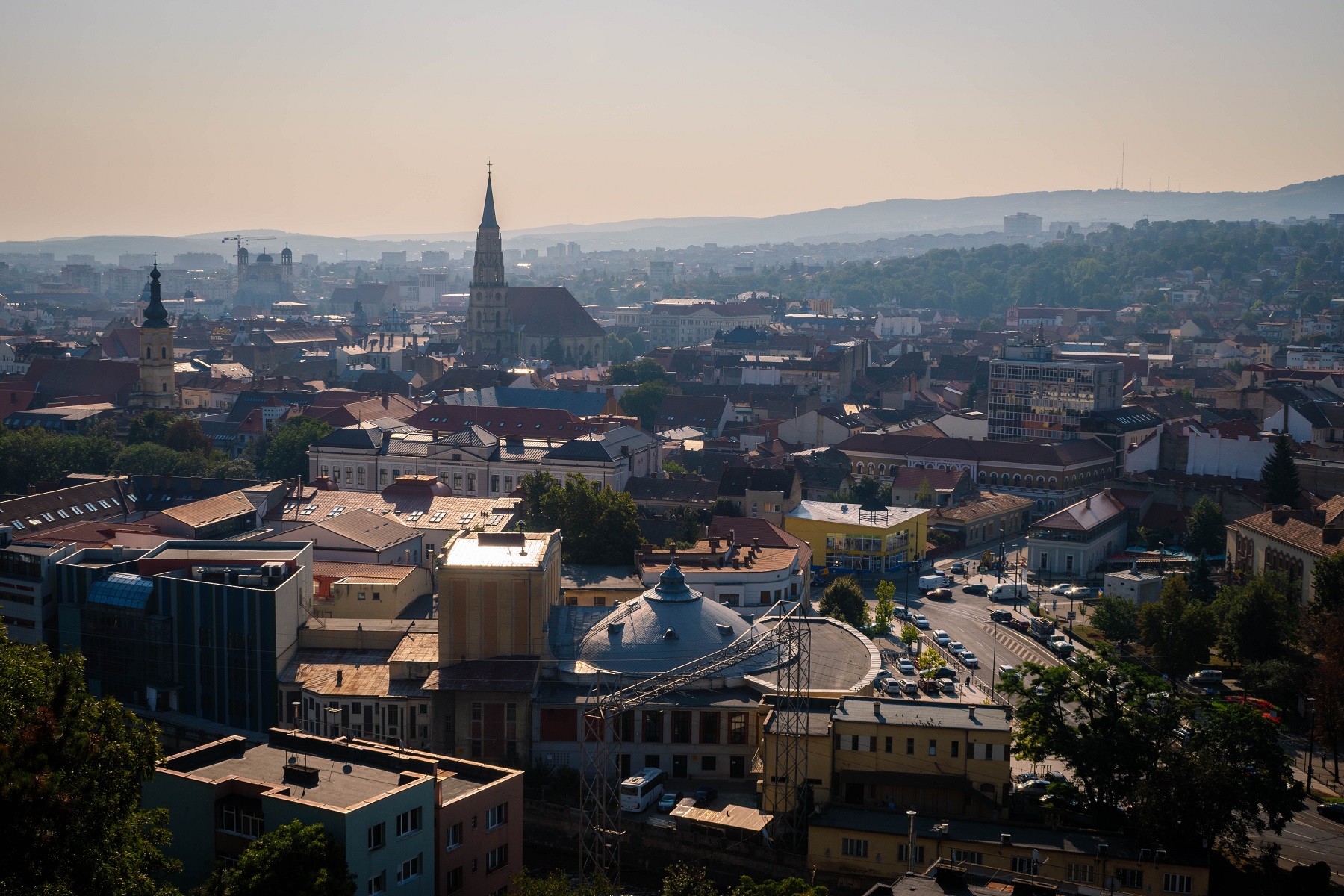 Perfect belvedere view of Cluj-Napoca city
Foto: Vlad Ionut, Unsplash
The name Cluj comes from Castrum Clus, first used in the 12th century as the name of the citadel surrounding the city. Clus means "closed" in Latin and refers to the hills that surround the city.
German merchants, who arrived here in the 12th century, rebuilt the medieval earthen walls of Clus in stone after the Tartar invasion of 1241. Known as Klausenburg to the Germans and Kolosvar to the Hungarians, Cluj became Cluj-Napoca in the 1970s, when the communist regime added the name of the old Roman settlement to emphasize its Daco-Roman origin.
The main square, resplendent with 18th and 19th century buildings and home to many shops and restaurants, is dominated by the 15th century St. Michael's Church, one of the finest examples of gothic architecture in Romania. The square also claims the 18th century baroque Banffy Palace, housing the weaponry and Romanian art collections of the Art Museum. Visitors who want to learn more about the region should pay a visit to the open-air section of the Ethnographic Museum of Transylvania, a true display of folk architecture. For entertainment, spend an enjoyable evening at the Opera or attend a classical music concert offered by the Cluj Philharmonic.
The roots of cinema in Transylvania date back to the beginning of the 20th century: In 1913 director Jeno Jenovics began working with the French film company Pathé and started shooting several movies in Cluj-Napoca.
EducaTIFF
EducaTIFF premiered in 2009 with the aim to light the passion of young and very young people for the great magic machinery called cinema, and to influence the first important steps towards a consistent school curriculum for media literacy in Romania.  
EducaTIFF schedules a series of screenings which rely on an educational platform designed for schools in Cluj County, through which teachers get connected to lesson plans development resources (trainings, film screenings, after-screening lectures & debates in cinema, educational materials based on films). The films are programmed for specific student age groups and raised out of a strong film, and media literacy, in general, international educational good practice.