Inhabitants: 1,276,434
Number of cinemas: 17

Dobre
doshli
v
Sofiya
!  Welcome to Sofia!
Ever since the second edition Young Audience Award in 2013, Bulgaria has participated with its capital city Sofia. In 2022 jury members will watch nominated films online and in the cinema in Sofia.
The Bulgarian capital Sofia, one of the oldest settlements in Europe, is located at the foot of Mount Vitosha in the western part of the country. Sofia holds Bulgaria's largest museum collections, among them the National Historical Museum, the National Archaeological Museum and two natural science museums. Near Sofia lies Boyana church, which is one of the most valuable memorials of Bulgarian and European culture.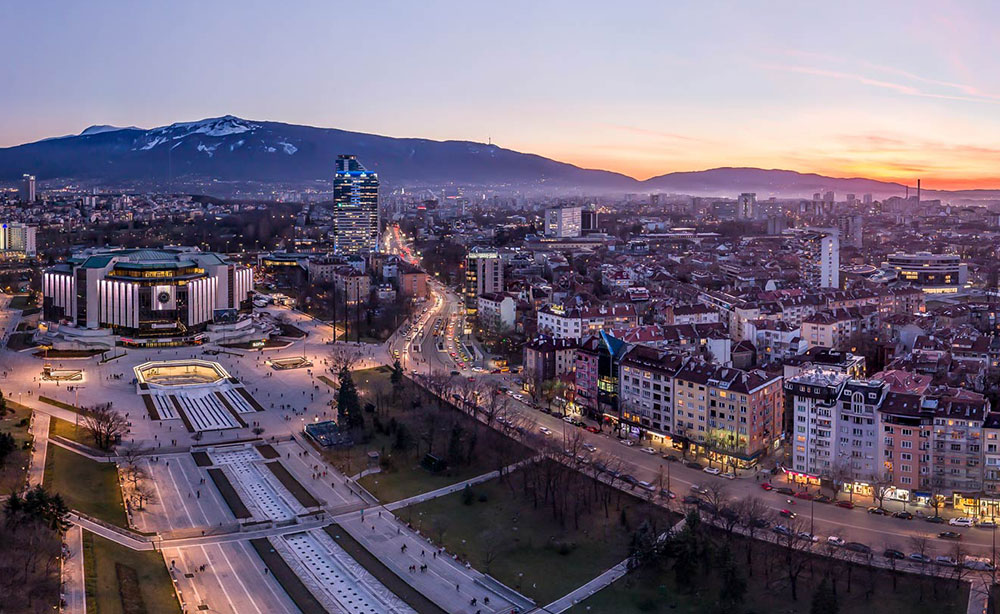 Sofia
The Sofia International Film Festival
The Sofia International Film Festival - the biggest film festival in Bulgaria since 1997, organising by ART FEST, a production and distribution company, is also accredited by FIAPF. Art Fest started in 2004 the co-production market SOFIA MEETINGS (pitching for feature film projects and showcase of Bulgarian and regional cinema). It has produced and co-produced almost ten feature films and documentaries including the award winning co-production THE WORLD IS BIG AND SALVATION LURKS AROUND THE CORNER, by Stephan Komandarev, which was nominated in the Foreign Language Oscar Shortlist 2010.
Cinema House (Dom na Kinoto)
Cinema House is the biggest Art House cinema theatre in Bulgaria. For many years it has been the most important cinematic and cultural center for both professionals and true film buffs in Bulgaria. Since it opened its doors to cinema lovers, the Cinema House continues to support and enrich the urban culture and life in Sofia as well as endorse which support the best European practices and policies, encourage communication between cultures and ease the transition to the European and global values. Cinema House offers variety of programmes for different audience and beside that is open for concerts, theatre performances, exhibitions and many other events. It has also an educational programme for young audience.
The Cinema House is situated in a very old Sofia neighbourhood just next to the hot mineral water springs and next to the archeological remains of the walls of the ancient city Serdica. It is a place with a cosy atmosphere, a bar, a meeting place, 2 halls, 313 seats.
Photos: Creaticastudio