Inhabitants in Tirana: 895.160
Kids: 177.506
Number of cinemas: 5
Tirana is the capital and largest city by area and population of the Republic of Albania. The city was awarded the title of the European Youth Capital of 2022.

Tirana is located in the center of Albania and is enclosed by mountains and hills with Mount Dajt elevating on the east and a slight valley on the northwest overlooking the Adriatic Sea in the distance. Due to its location within the Plain of Tirana and the close proximity to the Mediterranean Sea, the city is particularly influenced by a Mediterranean seasonal climate. It is among the wettest and sunniest cities in Europe, with 2,544 hours of sun per year.

Tirana is the most important economic, financial, political and trade center in Albania due to its significant location in the center of the country and its modern air, maritime and road transportation. It is the seat of power of the Government of Albania, with the official residences of the President and Prime Minister of Albania, and the Parliament of Albania.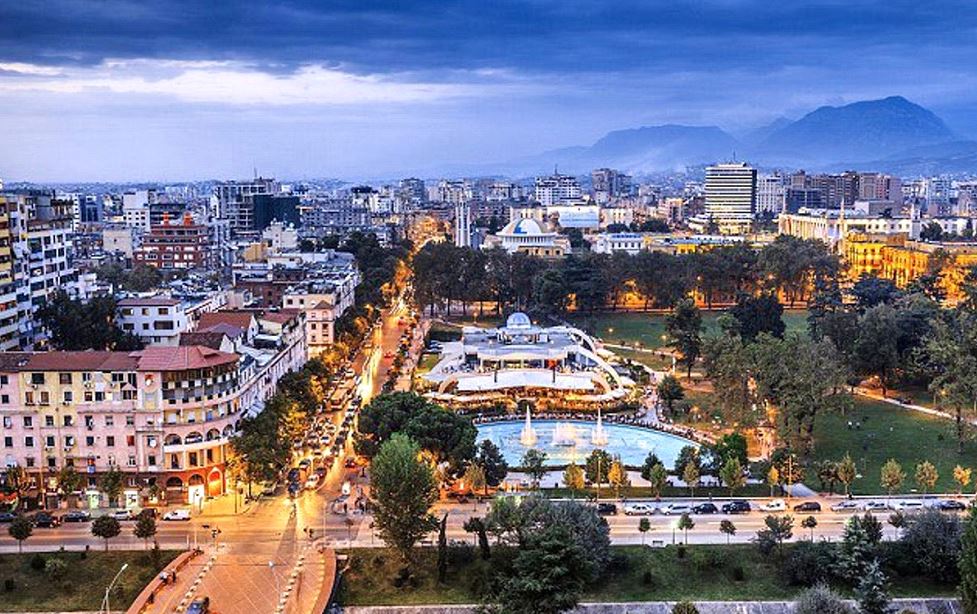 Tirana, Albania
The Albanian National Center of Cinematography
Established on 1997, the Albanian National Center of Cinematography (ANCC) is the main cinematographic public grant giving institution that finances, encourages and promotes Albania's film production.  
The ANCC's goal is to foster and support Albanian cinema, encouraging new visions and emerging voices. The decisions regarding the financial support of the projects are taken by the ANCC artistic and financial assessment Board. ANCC is the sole administrator of the entire cinematographic production of the former Albanian State Studio "KINOSTUDIO Shqipëria e Re" 1952-1991.  
Albanian National Center of Cinematography 
Aleksandër Moisiu 77, 1012-Tirana, Albania 
tel: +355 42 378 004 
www.nationalfilmcenter.gov.al 
The Creative Industries Agency
The Creative Industries Agency is a local public entity under Tirana Municipality which aims to increase the creative economy, promote creativity and build a sustainable environment for the local community. Through the creative industry we want to develop a sustainable environment and increase youth artistic potential. We are already working on Tirana Film Office, local Cinemas and anything that is included as a field of the creative industry. Our target group are mostly the young people, both professional and non-professionals, who are interested on developing their working abilities through art and technology.
.