YAA 2016 Winner: MISS IMPOSSIBLE by Émilie Deleuze
What is the European Film Academy?
The European Film Academy (in short: EFA) was founded in 1988 under the Swedish filmmaker Ingmar Bergman, its first president. Today it unites more than 3,000 filmmakers – directors, producers, actors and actresses, cinematographers, screenwriters, editors, production designers and other film professionals – from across Europe.
Every year, the EFA presents the European Film Awards which celebrate the best in European cinema.
Who Chose the Nominations?
The nominations were chosen by an international committee consisting of Melinda Boros (Clorofilm/Romania), Marjo Kovanen (Koulukino/Finland), Beata Marciniak (New Horizons Association/Poland), Marta Nieto Postigo (Drac Màgic/Spain) and Jakub Viktorin (Visegrad Film Forum/Slovakia).
Who Votes for the Winner?
The young audiences participating in the Young Audience Film Day screenings act as a jury and vote for the winner right after the screenings. The winner is then announced on the same day in Erfurt (Germany) and receives the European Film Awards statuette.
Where Does the Statuette Come From?
The awards statuette is a silver statuette of a woman in a star-covered dress. It comes from London where the British jeweller and designer Theo Fennell each year produces the statuettes for all winners. The statuette is 26 cm tall and weighs 2 kilograms.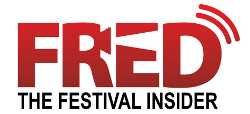 media partner
Save