Spain
BARCELONA, MADRID &SEVILLE
JURY SPEAKER SILVIA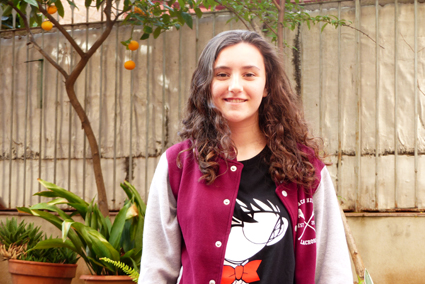 Silvia (13)
Hi, my name is Sílvia and I'm 13 years old. I live in Barcelona and I go to a school called Pàlcam that is near the Sagrada Família. I live with my brother and my parents. I like listening to music, being with my friends and watching movies and series (like Stranger things, the 100 and Teen Wolf). My favorite movies are Harry Potter and It, which is the only horror movie that I like. I usually watch the movies at home on the TV. The last movie I went to see at the cinema was READY PLAYER ONE. I really liked it. Now, I'm reading the book and from what I've read so far, it's great.
BARCELONA
Inhabitants: 1.6 million
Kids: 197,779
Cinemas: 28

The Mediterranean city of Barcelona, capital of Catalonia, was founded more than two thousand years ago. Located not far from France in the North-East of the Iberian Peninsula, its geographical position has favoured the passing and settlement of various different cultures. This has led to a diversity that can be observed by simply walking through the city, with its gothic quarter, its modernist Eixample, and its Gaudi architecture. 
CATALONIA
Situated in the north-east of the Iberian peninsula, Catalonia covers an area of 32,000 km2 and has six million inhabitants. History, language and a distinct cultural, political and legal tradition have shaped the personality of the country and the people. Nowadays Catalonia is an autonomous community within Spain with a government of its own, known as the Generalitat. Catalonia's own language is Catalan, a Romance language which has co-official status alongside Castilian (Spanish). The Filmoteca de Catalunya is a public institution, attached to the Government of Catalonia's Department of Culture, which was founded in 1981.
A full member of the FIAF (International Federation of Film Archives), it currently houses a documentary collection of over 60,000 books, 30,000 posters, 15,000 DVDs, nearly 400,000 photographs, and var¬ious personal bequests from Catalan filmmakers
Currently, these materials are available for reference in the Film Library through an accessible online catalogue and digital repository. 
FILMOTECA DE CATALUNYA
The Filmoteca de Catalunya's new building, which opened in the El Raval district in February 2012, completes the map of existing public cultural facilities in the heart of Barcelona, at the same time as centralising and optimising the Filmoteca's services within a versatile space which includes: two auditoria, the Chomón and the Laya (with seating for 360 and 180 people), permanent and temporary exhibition space, a specialist library, offices, a cafeteria and a book-shop. This expansion is completed by the new Conservation and Restoration Centre in Terrassa Audiovisual Park, aimed at ensuring the preservation of Catalonia's audiovisual.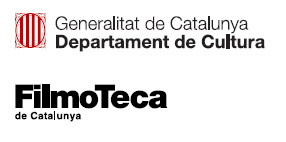 MADRID
Inhabtiants: 3,182,981
Kids: 461,025
Cinemas: 40

Madrid is the largest city in Spain, best known for its welcoming spirit and its friendly people. And don't forget the great food! Madrid is also a city of cinema, whose streets have been filmed by Pedro Almodóvar, Álex de la Iglesia and Alejandro Amenábar. Did I mention how wonderful our food is?
ACADEMY OF MOTION PICTURES ARTS AND SCIENCES OF SPAIN
The Academy of Motion Pictures Arts and Sciences of Spain was founded in 1986. It's a non-profit private institution whose aim is to protect and diffuse Spanish cinema in and out of Spain. The Academy hosts the Goya Awards, which reward the best films and filmmakers of the year.

SEVILLE
Inhabitants: 698,000
Kids (up to 19):  138,000
Cinemas: 7

Seville is the capital of southern Spain's Andalusia region. A sunny city with a friendly lifestyle and full of monumental areas & modern buildings. This makes Seville a great place to live and visit. Bikes and pedestrians share public spaces and this  cohabitation is a model of mobility.
Seville is related to culture and cinema from many years ago and a lot of cultural events take place in Sevilla all year long.
2018 is a special year because Seville will host European Film Awards. In December our city will be ready to welcome European film stars & talents in the annual gala of the European Film Academy. The city has also been an outdoor studio for many international films from STAR WARS to GAME OF THRONES.
SEVILLE EUROPEAN FILM FESTIVAL (from November 9 to 17, 2018- XV edition)
An annual event that aims to promote and disseminate awareness of European filmmaking and to establish itself as the perfect annual meeting place for European talents and professionals. SEFF has a special focus on young people with a careful educational program of european film screenings in O.V. for schools where the assistants vote for the Best Film in two different sections (from 3 to 12 years old, "Europa Junior" Best Film; and from 12 to 18, "Cinephiles of the future" Best Film). This youth festival programme also includes a group of young "programmers", who select one of the films that will be in Festival competition.
As you can see Seville is a city full of young people, live, and cinema, in special international cinema!