Czech Republic: Brno, Pilsen & Prague
Join the YAA 2021 in Czechia!
If you are between 12 and 14 years old and want to join the international online jury, watch three films and vote for the winner, please send us an e-mail with your name and home town!
BRNO
Cathedral of Saints Peter and Paul in Brno

photo: Millenium187

Špilberk castle in Brno

photo: Millenium187

Brno is a city in the South Moravian Region of Czechia. 
The most visited sights of the city include the Špilberk castle and fortress and the Cathedral of Saints Peter and Paul on Petrov hill, two medieval buildings that dominate the cityscape and are often depicted as its traditional symbols.

But you can also enjoy the Junglepark or the VIDA! Science Centre, observatory and Otevrená zahrada (the Open Gardens). Technické muzeum v Brne (the Brno Technical Museum), Modelový svet (the World of Models), and the garden railway in Obrany are other fantastic destinations. 
PILSEN
View from St Bartholomew's Cathedral over Republic Square

photo: Michal Ritter

Fountian in Main Square Plzen

photo: Andrea Trocchio

Pilsen (Czech: Plzen) is a Czech city in western Bohemia.
Famous for its beer, the city's breweries rank amongst its top sight, the others including the Gothic St. Bartolomew's Cathedral, the Renaissance town hall and the Moorish Revival great Synagogue. You can take a horse-drawn carriage tour of the city centre or explore the 20km historic tunnel and cellar network.


JUNIORFEST
JUNIORFEST is an international film festival for children and young people which was founded in 2008. Every year  brings a six-day marathon of first-rated films, professional program and supporting events, thus drawing attention to the neglected genre of films for children and reflecting the latest trends in children's cinematography. JUNIORFEST takes place simultaneously in five towns: Horšovský Týn, Pilsen, Dobrany, Domažlice, and Preštice and its attendance exceeds twelve thousands of spectators a year.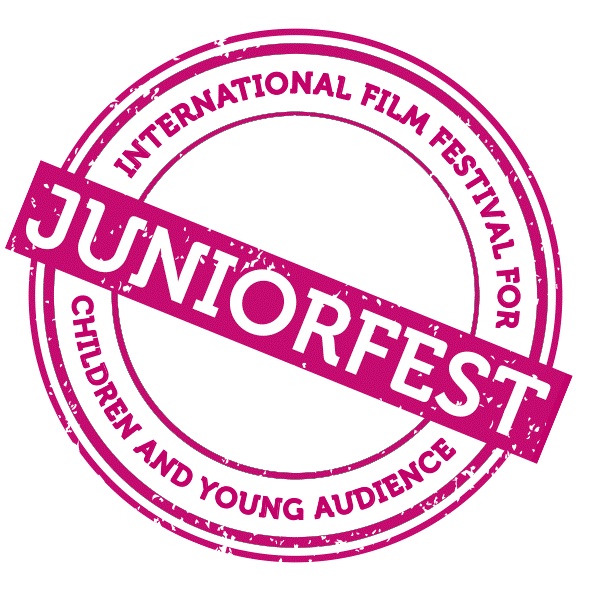 PRAGUE
Inhabitants: 1,267,449
Cinemas: 30
| | |
| --- | --- |
| Czech Republic: Prague | Prague: Charles Bridge |
For a first impression of the Czech capital (Praha, in Czech), get up early and take a walk across the Charles Bridge with its great views and statues. Prague is like an architecture picture book: Romanesque chapels and cellars, Gothic cathedrals, Baroque palaces and gardens, worldly Art Nouveau buildings, and unique Cubist architecture make it a place with no parallel in the world.


You can simply spend your time drifting around the city and discovering it but make sure to check out the castle and St. Vitus Cathedral, the Jewish Museum with the very impressive Old Jewish Cemetary, and the astronomical clock in the Old Town Square.

You should also take the time to visit a pastry shop like Erhart on Letná and U knofliku (At the Buttons) on Újezd, or try the legendary cakes at Myšák cake shop on Vodickova Street.


Kruton
The association KRUTÓN was established in 2015 as a platform for production and distribution of alternative and art films.
The founders Filip Krsiak and Tereza Bonaventurova have been interested in a film education and production since 2007. They participated in many projects dealing with a film education; for example Summer Film School Uherske Hradiste, Cinema Studies workshop or a film camp. Company´s members work for TVs, advertising agencies or as PR managers.
In the last three years the association has cooperated on a few projects with a film production company NUTPRODUKCE (which produced for example Agnieszka Holland´s Burning Bush in 2013) – KRUTÓN was a distributor for a documentary film Gottland based on a Polish bestseller by Mariusz Szczygiel, short animated film Spider´s Anatomy or a documentary film FC Roma.
KRUTÓN organizes film workshops for high school students (focused for example on music videos), runs a film camp and produces short films. The associatian is based in a place called Krutónpolis which is a film hub, animation studio and a small cinema.